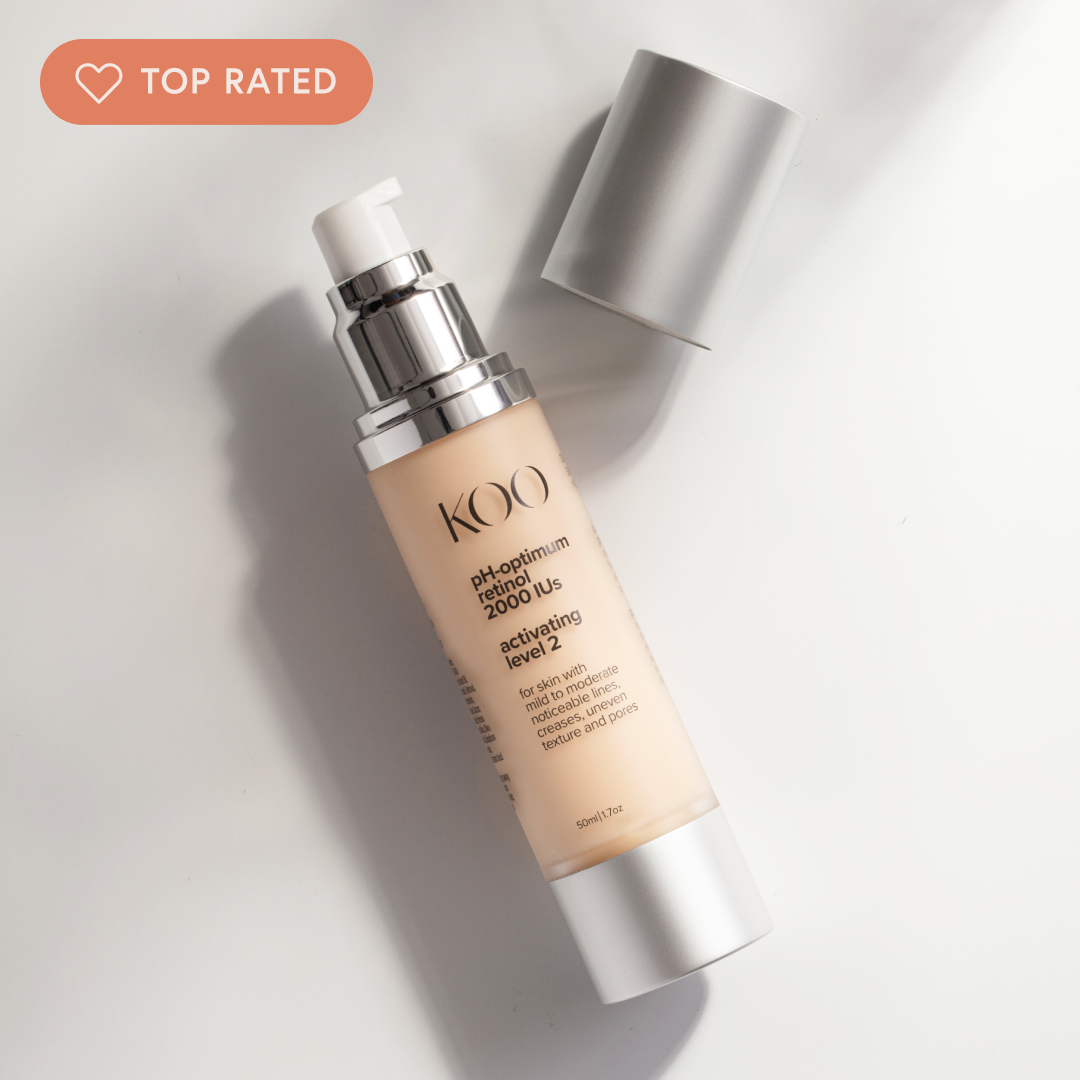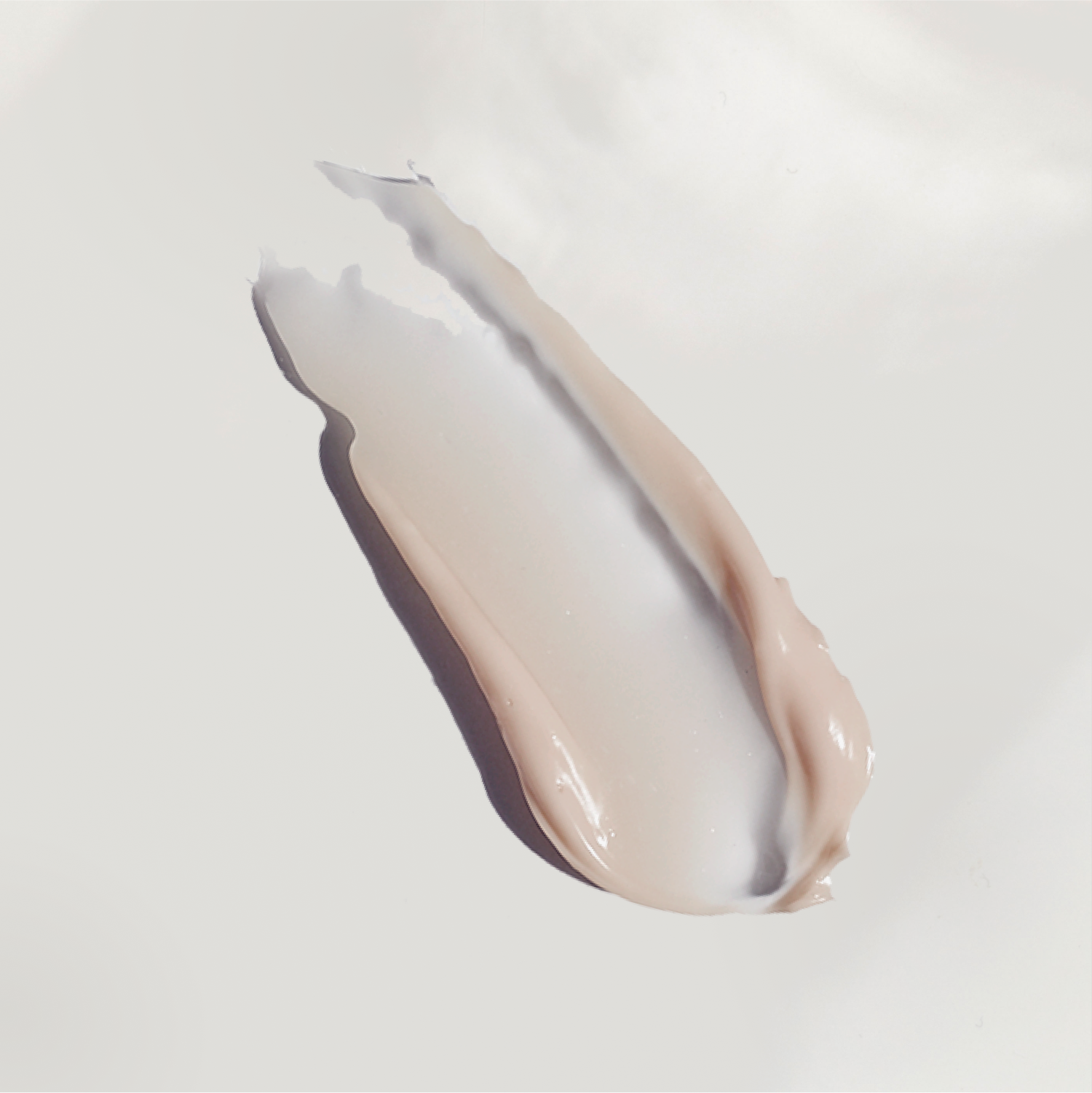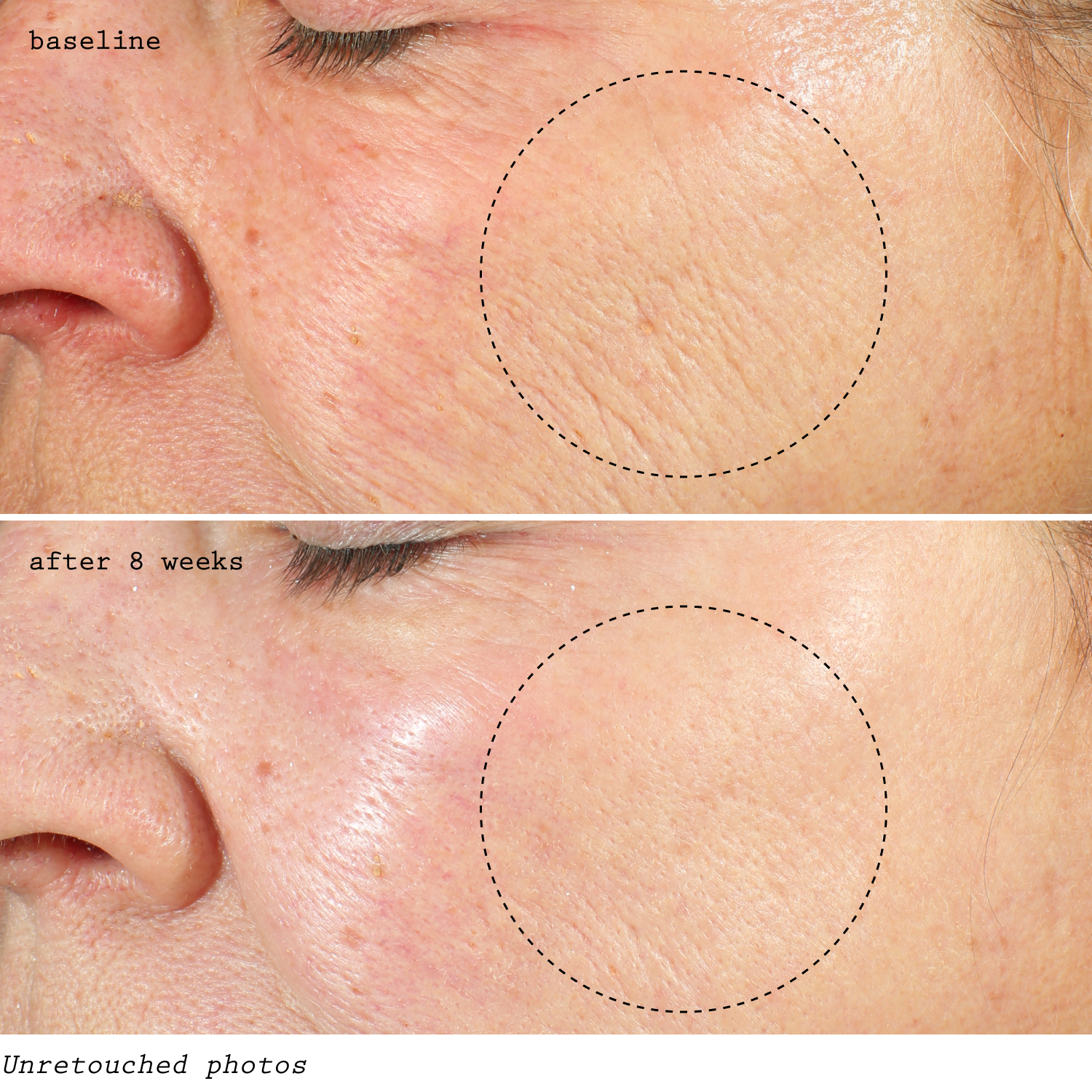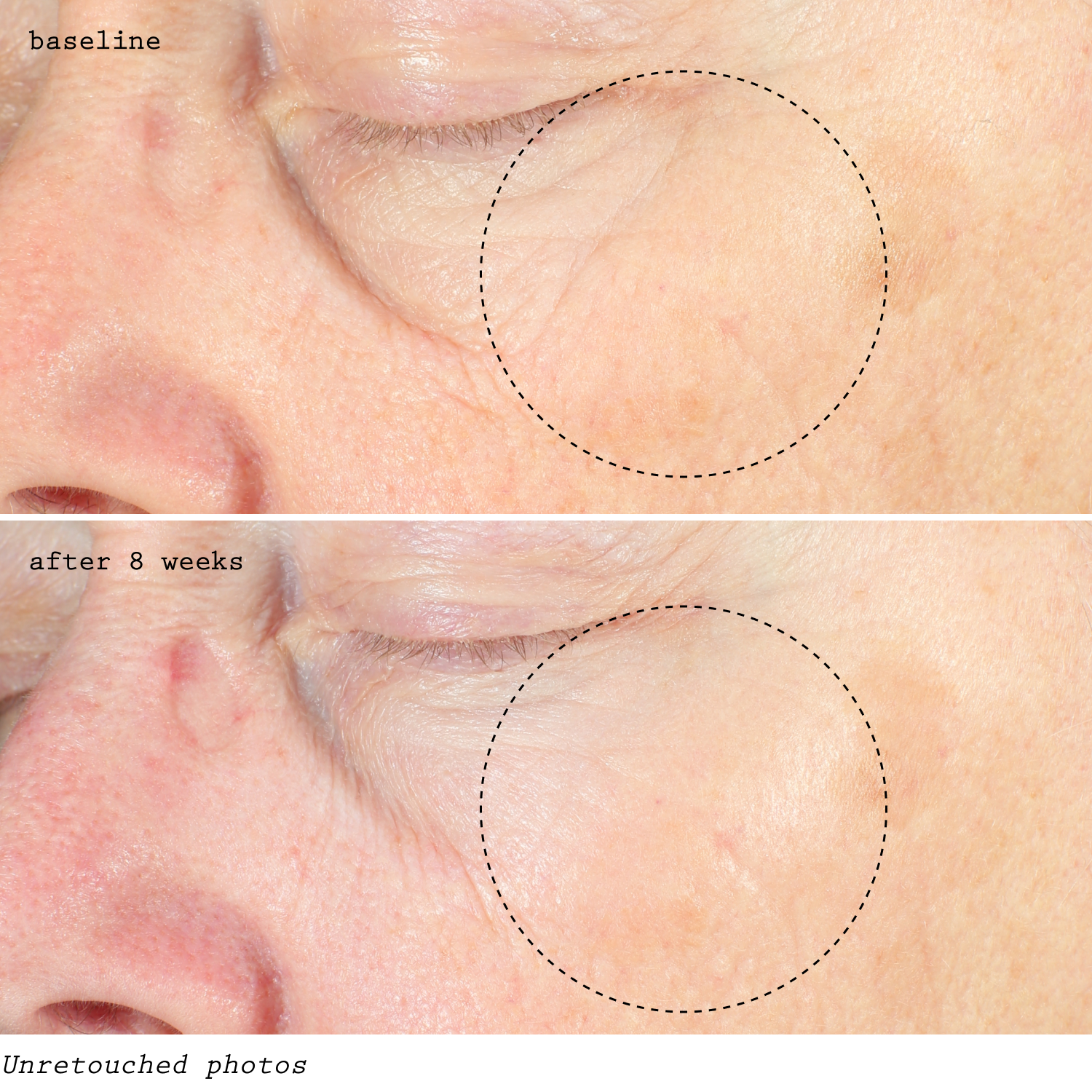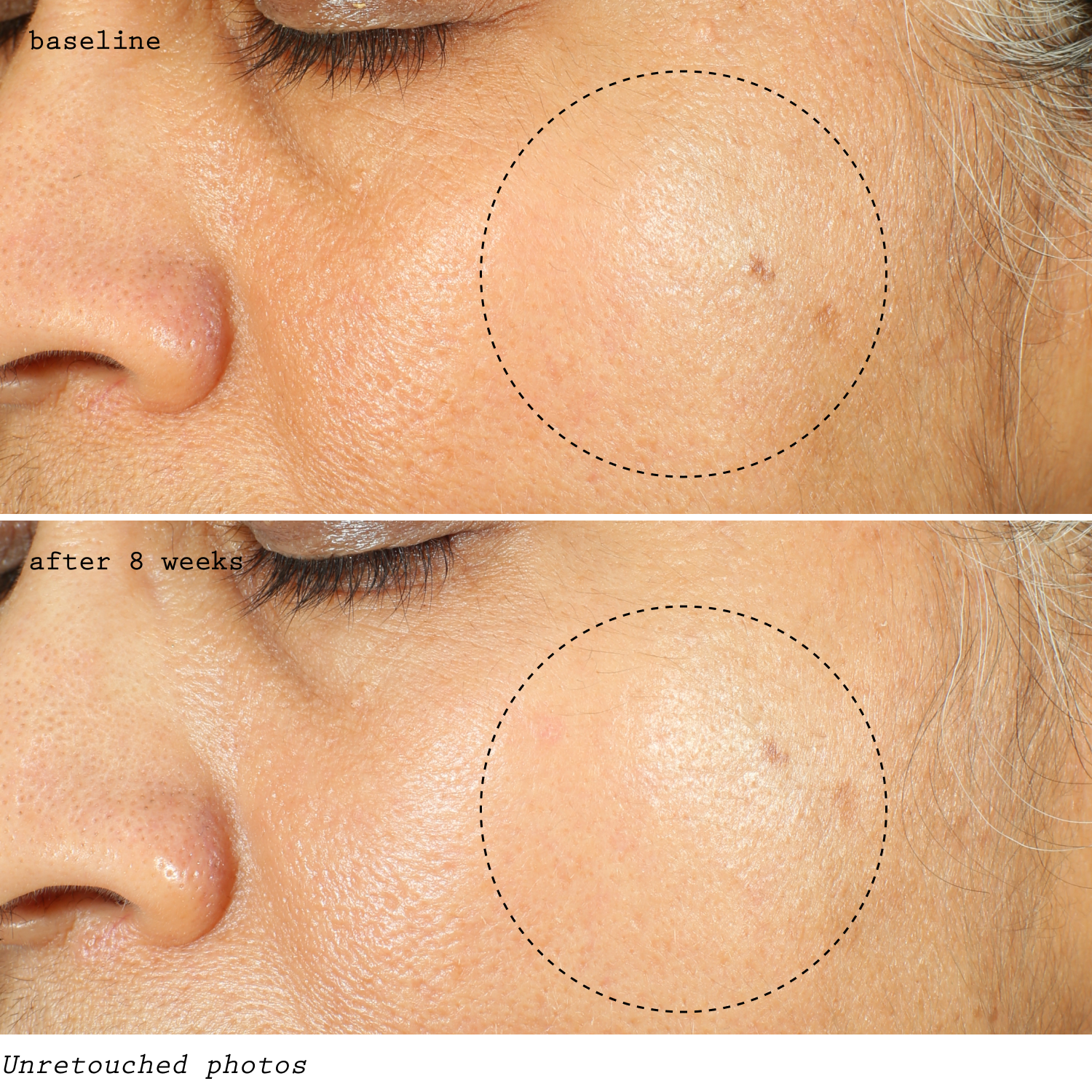 A highly active concentration of buffered, medical grade retinol
LEVEL 2 – pH OPTIMUM RETINOL ACTIVATE - 2000 IUs
WHAT IT DOES Encourages Collagen and Elastin, Improves Texture and Firmness, Minimizes Pores, Enhances Radiance
WHO ITS FOR Mild to Moderate Wrinkles, Uneven Texture, Fine Pores
KEY INGREDIENTS Retinol, Niacinamide, Avocado, Coconut Oil
FREE SHIPPING ON ALL ORDERS
50ml - A specialized blend of buffered retinol formulated to be gentle on the skin yet effective enough for visible change. At this level, 2000 IUs of retinol encourage collagen and elastin production to soften mild to moderate lines you may be noticing on your forehead, between your brows and around your eyes. Blended with the retinol are niacinamide (B3), avocado and coconut oil to help enhance its effectiveness deep within the skin matrix. On the surface, a moderate exfoliation occurs, which helps to improve firmness, texture and undertone.
Use nightly on clean skin, before any other treatment product. Year round use is recommended as consistency is always key to visible results.
Purified Water, Niacinamide, Squalane, Glycerin, Glyceryl Stearate, PEG-100 Stearate, Cetyl Alcohol, Sclerocarya Birrea Seed Oil, Caprylic/Capric Triglyceride, Hexylresorcinol, Retinol, Ceramide NP, Sodium Hyaluronate, Phytosterols, Aloe Barbadensis Leaf Extract, Dimethicone, Cocos Nucifera (Coconut) Oil, Tocopheryl Acetate, Persea Gratissima (Avocado) Oil, Ethyl Linoleate, Mica, Olea Europaea (Olive) Fruit Oil, Cetearyl Alcohol, Disodium EDTA, Phenoxyethanol, Sodium Polyacrylate, Polysorbate 20, Ethylhexylglycerin, and Stearic Acid
Unbelievable
As I finish this first jar of retinol level 2, I'm pleasantly surprised at the visible improvements. I've watched as three raised red spots on the bridge of my nose, that had been bothering me for several years, became red dots, then pink dots and are now gone. Pours that had been visible without reading glasses, are gone and the skin is smooth. And the red tint of my cheeks has diminished and I now have even tone. No other product, and I've tried dozens, has ever came close to accomplishing any of these changes, no less all three.
LEVEL 2 - pH
I started using product a week ago. When I'm at a three week period I will respond. I have used Dr. Koo's products and achieved excellent results.
Retinol
This product really does work! Love it even more when used with the Essential Hydration Serum!
IT's just fabulous. Thank you.
Priscilla Westrich
Great retinol
I love how it's the perfect strength of retinol for my skin, the quiz tells you exactly what you need so you don't apply too much and it's safe for breast feeding which I am doing at the moment and am very cautious about what I use. I love this product and all of them!