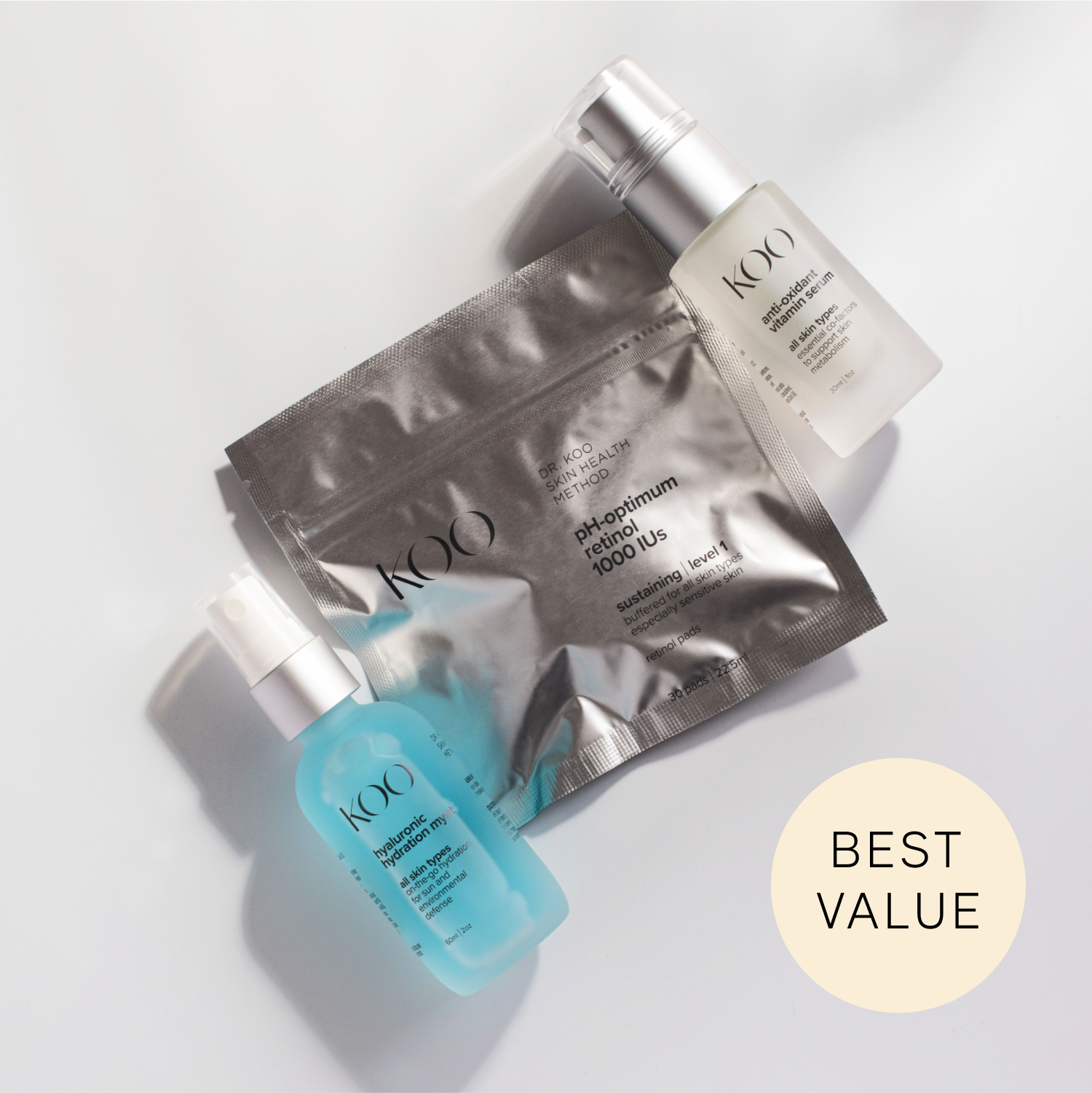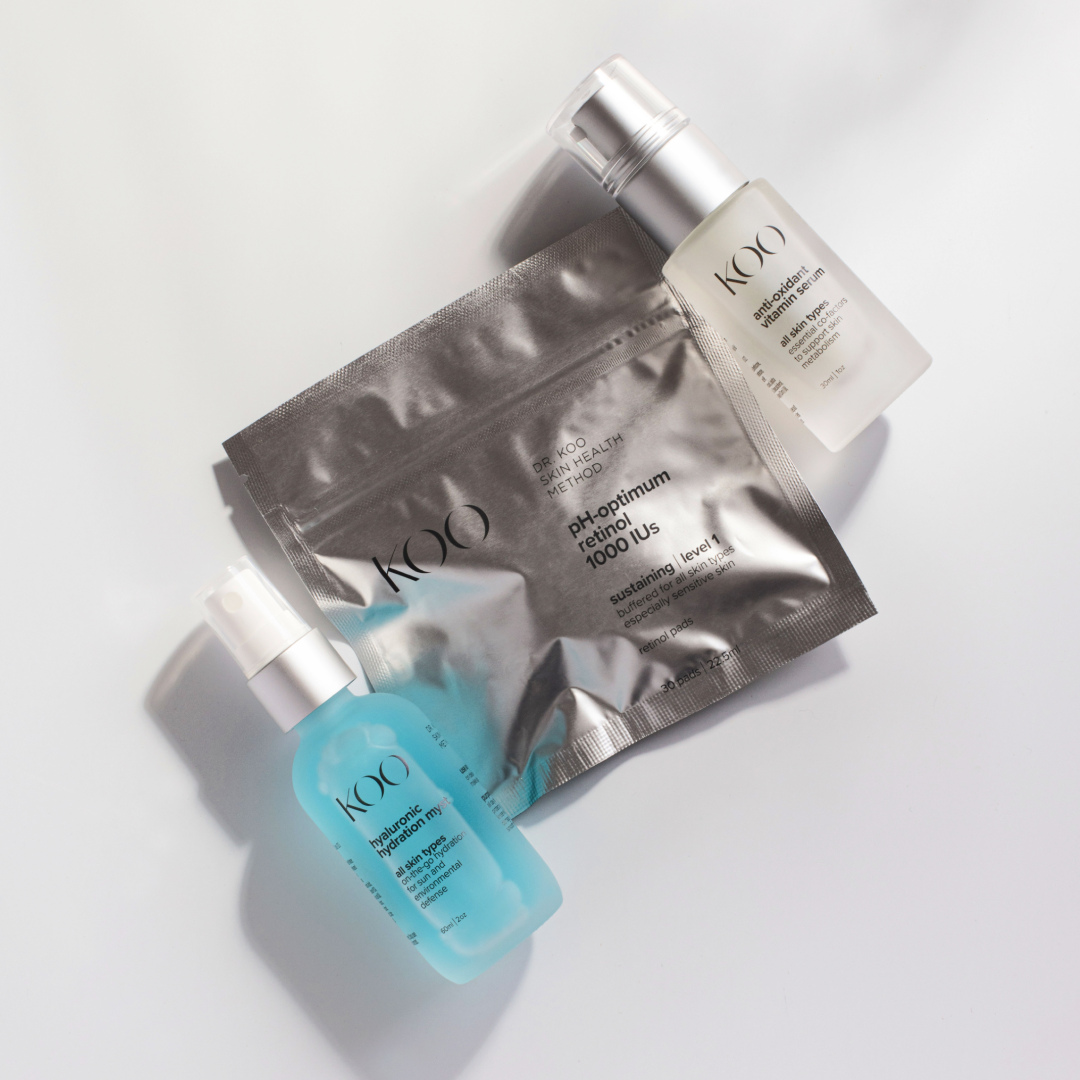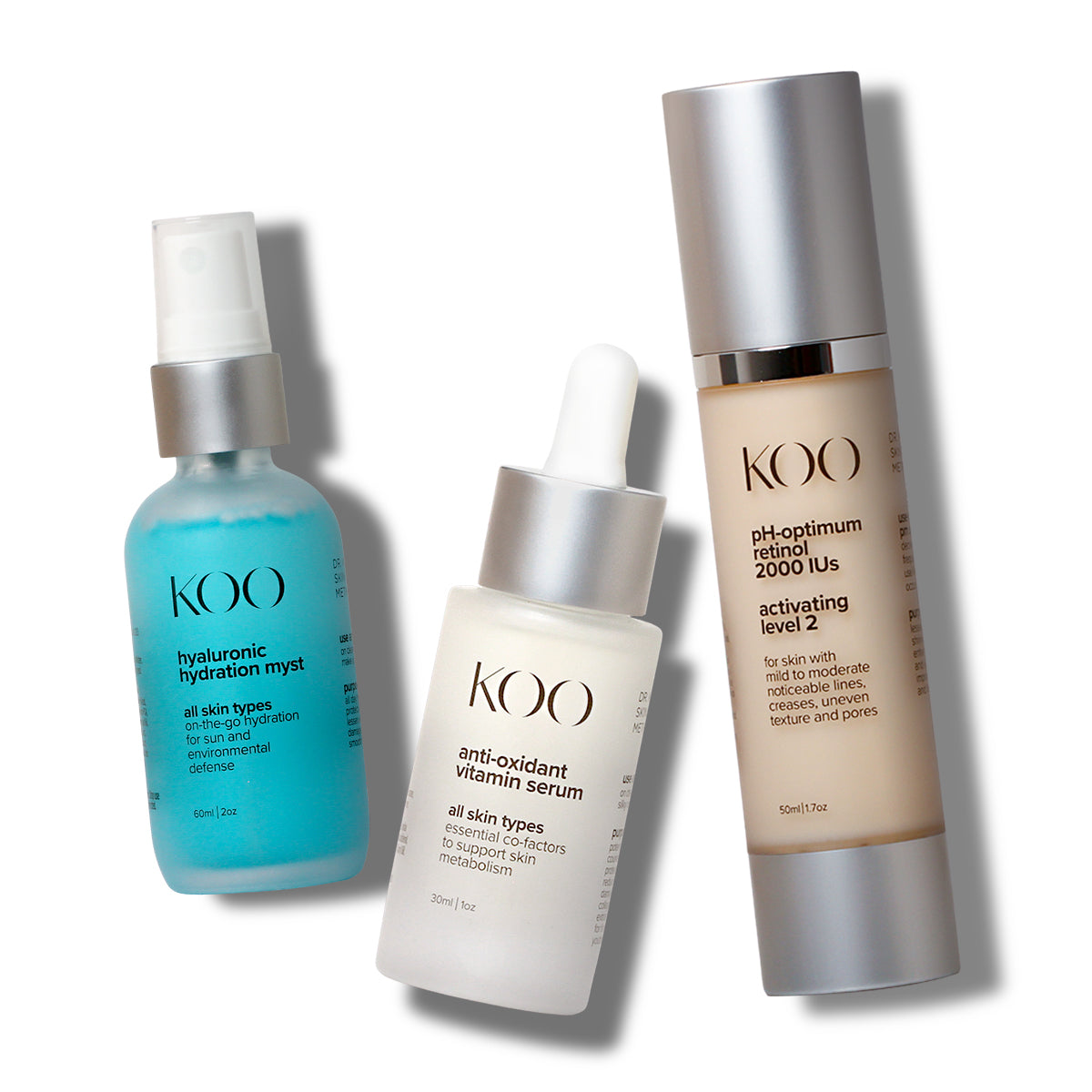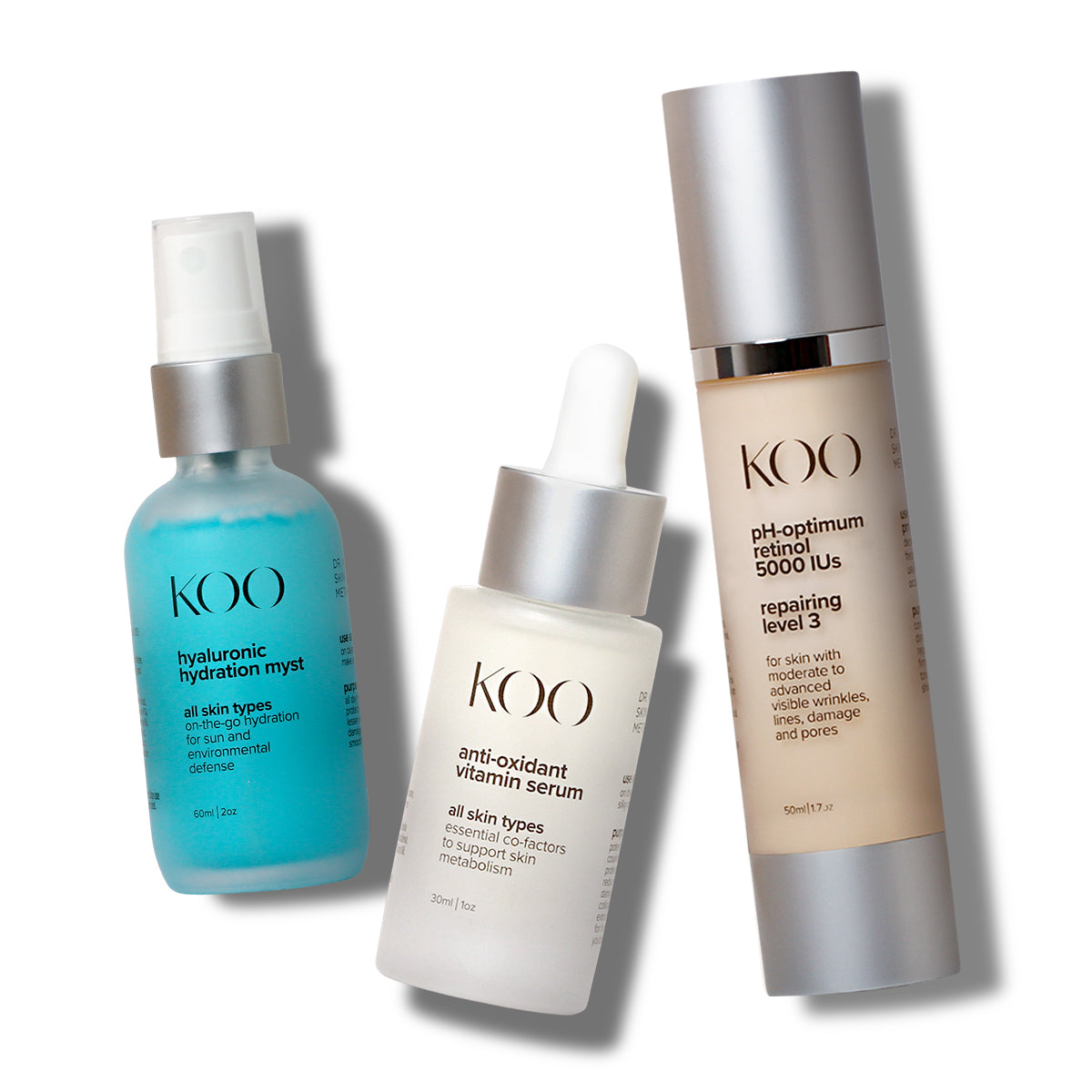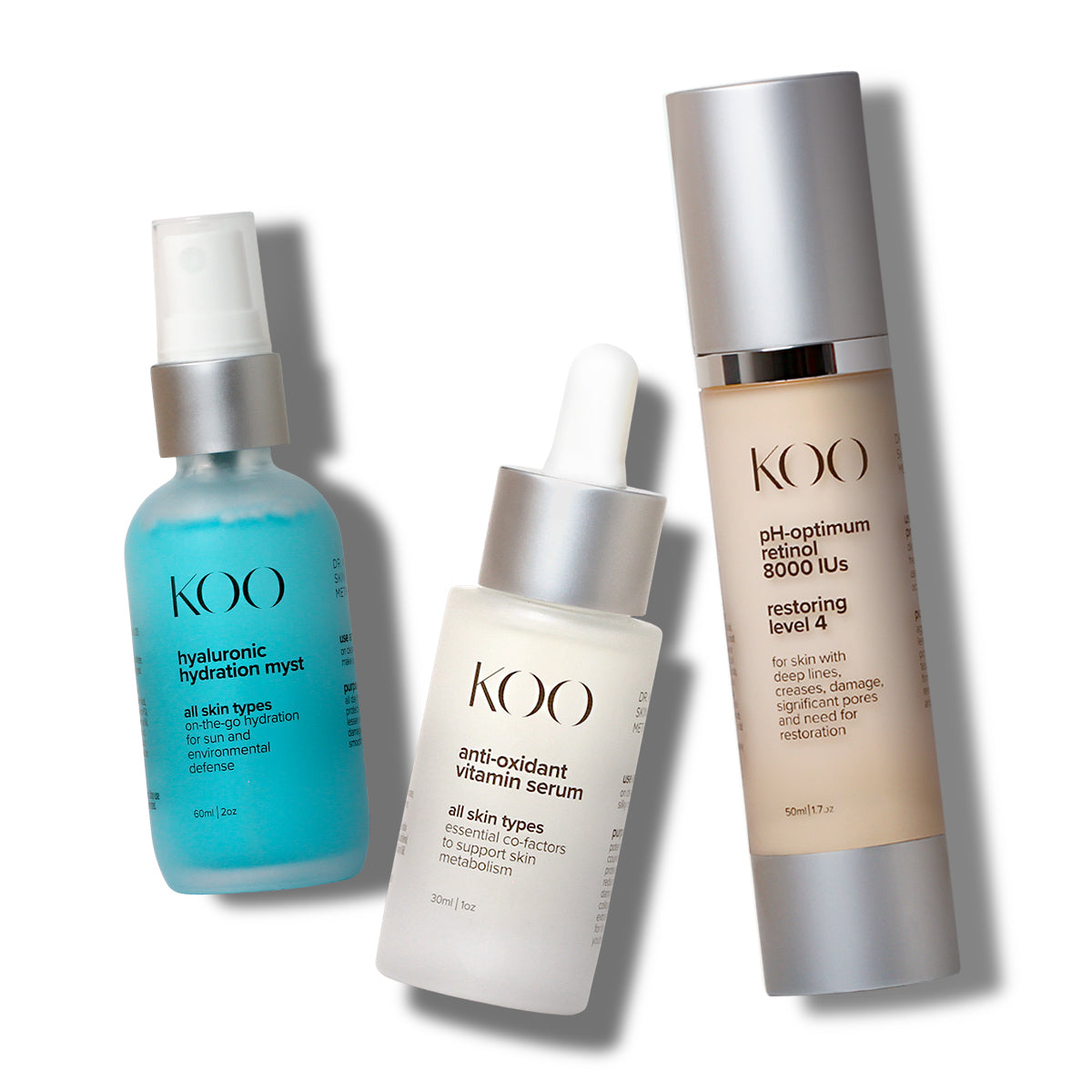 Youth Booster Trio
Retinol Level:
Minimal Lines
We can't take 10 years off, but we can help you achieve softer, smoother, more youthful-looking skin. It starts with our clinically proven, line-smoothing pH Optimum Retinol, followed by our antioxidant-packed, five Vitamin Serum. The hyaluronic-infused hydrating Myst is your radiant finish.
Includes
• Hyaluronic Hydration Myst
• Anti-Oxidant Vitamin Serum
• ph-Optimum Retinol 
How to Use
At night, after cleansing, apply pH Optimum Retinol followed by Vitamin Serum and Myst. Additionally, apply Vitamin Serum, in the morning, before your moisturizer and spray the Myst throughout the day for instant and lasting hydration.
Which Retinol Level Is Right For You?
Minimal (Level 1) 
For Retinol Novices or Sensitive Skin 
Mild (Level 2) 
For mild to moderate wrinkles, uneven texture, and fine pores
Moderate (Level 3) 
For moderate to advanced wrinkles, irregular texture, and noticeable pores
Significant (Level 4) 
For deep wrinkles, rough texture, and significant pores
Skin Changing
I am absolutely in love with my skin care products!! It leaves my skin feeling refreshed, hydrated and sooo soft!! I like getting complimented on my skin to let me know the products are working!!